Upland Drakenwijn XO Brandy carafe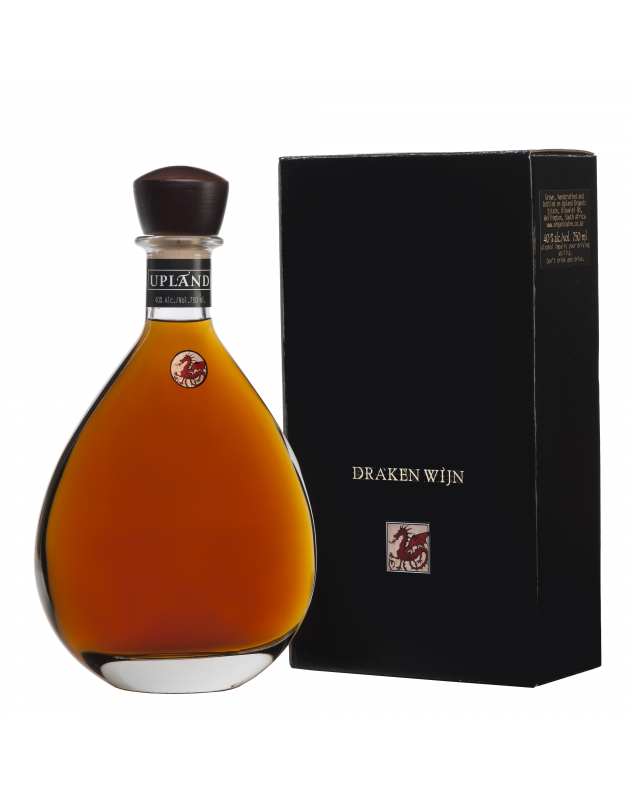 Upland Drakenwijn XO Brandy carafe
The character of Upland brandy is unmistakable: Wafts of dried peaches and apricots, citrus and pineapple are topped by generous vanillas – a depth and complexity of flavour that lingers on the palate, with a dry finish reminiscent of a great Cognac.

The brandy is made in very limited quantities, hand selected from the finest of each year's produce.
Upland brandy is best when savoured neat after a meal, accompanied perhaps by coffee and dark chocolate….
Upland brandy came second in the Guldkorken International Competition in Stockholm.

Upland makes South Africa's only Cask Strength (62 % alc.) brandy. Nothing has been added, not even water!
A rich deep colour and unforgettable complex aroma make this brandy unique.