Upland Organic Not Extinct Cabernet Sauvignon 2017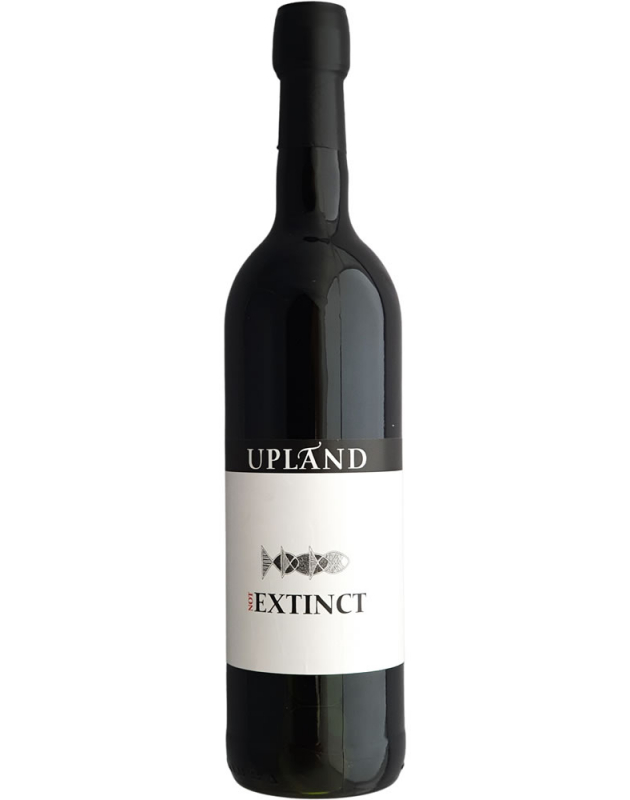 Upland Organic Not Extinct Cabernet Sauvignon 2017
This wine was named after the Bergriver Redfin fish, which was thought to be extinct, but recently was found in the river running past Upland Organic Estate. It is an indicator of pristine riverine habitat, a legacy and reward from 3 decades of careful environmental maintenance and organic farming.

The wine is deep red in colour, on the nose aromas of rich plums, mulberries and mint arise. As the wine breathes, complex flavours of chocolate and black currant become evident. The palate shows juicy fresh fruits, among them bramble-berries and cherries. The fruits are enhanced by spicy overtones of cinnamon and mace, with subtle vanillas rounding off the taste. A lingering aftertaste, with firm ripe tannins give a perfect dry finish to the wine. The wine is best enjoyed as an accompaniment to a hearty meal.

R10 from each bottle sold goes to the Endangered Wildlife Trust as a token of our dedication to environmental protection.
Technical Analysis
alc
13.0
rs
1.9
pH
3.9
ta
4.1
Wine Information
Accolades
Brand Group
Upland
Other
The wine spent 3 years in 225 litre oak barrels. Vegan wine, un-fined, contains no added sulphites.
Winemaker
Variety
Cabernet Sauvignon
BlendPercent
FoodSuggest
Ageing